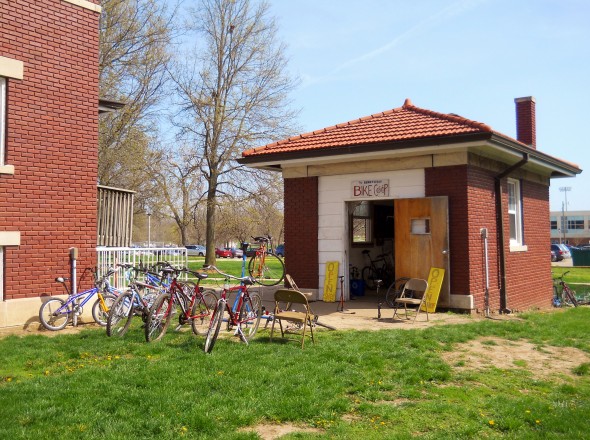 Your lovely neighborhood Kirksville Bike Co-op!
We are open 12:00-4:00 PM Monday-Friday
We have a variety of used parts stocked on our shelves (See "Prices")
A few of the tools we have available for us to use.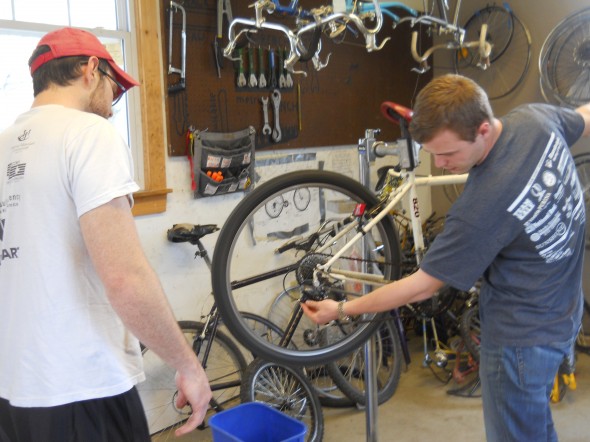 Tyler and Andrew check out a bike.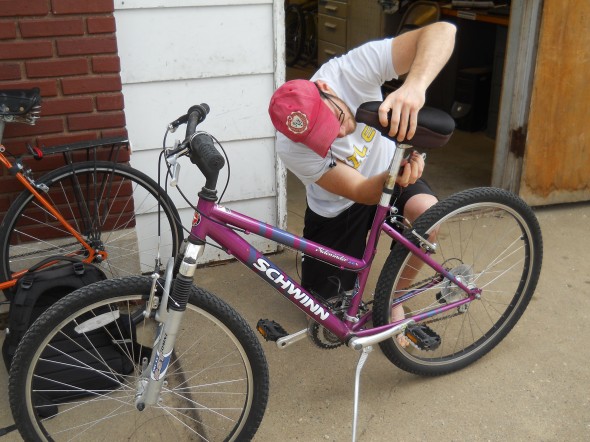 Andrew helps with a seat adjustment.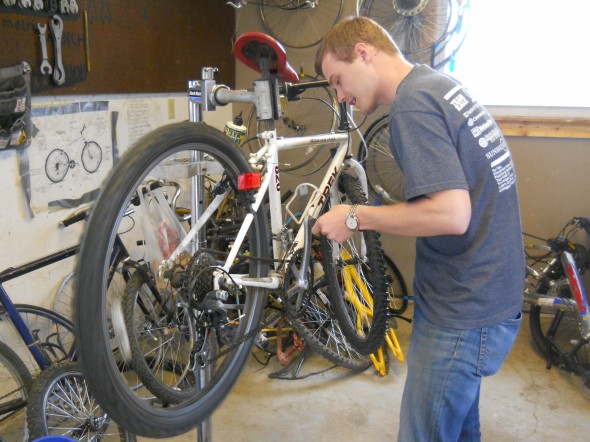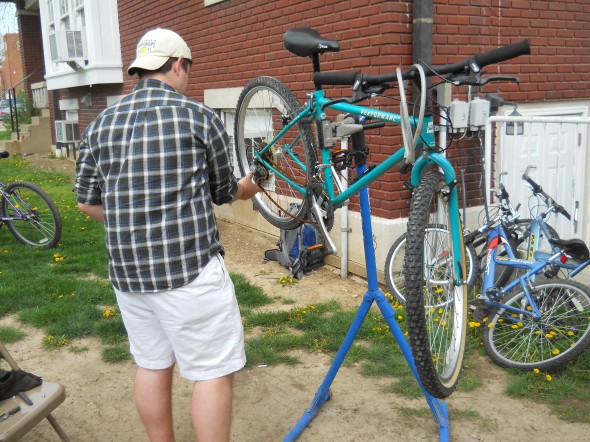 Truman student cleaning up his bike's chain.
Greg helps a Truman student with her tire issue.
Truman chemistry professor Dr. Carter chats with Greg, Patrick, and Erin about buying a bike (See "Bikes for Sale")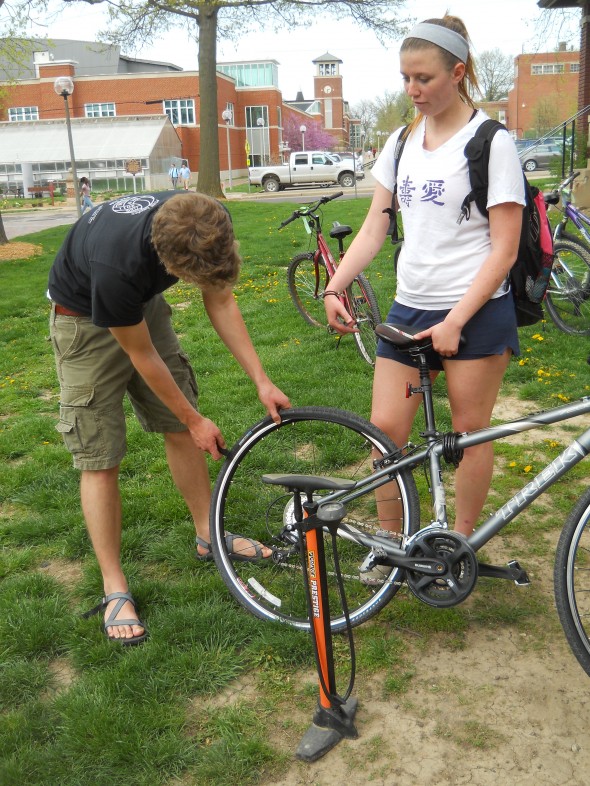 Greg shows a Truman student how to remove a tire.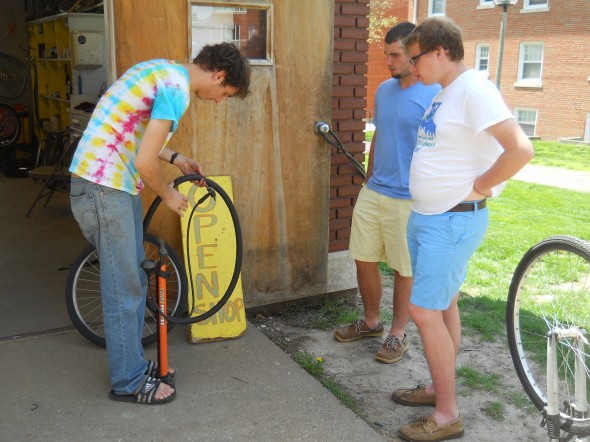 Patrick shows some students how to check for hole in the tube.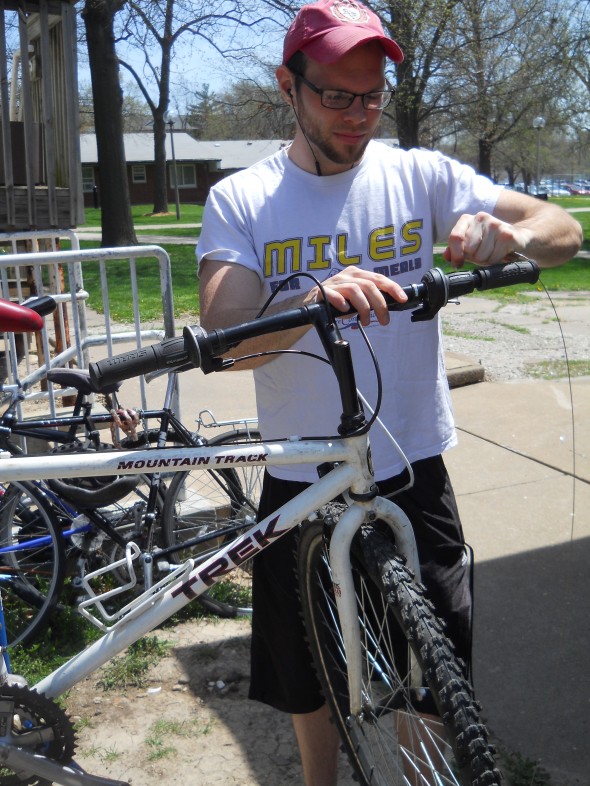 Andrew changes out a derailleur cable.